About Ken
---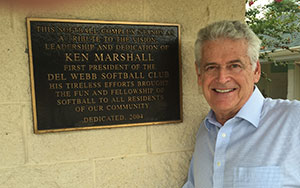 Being a New York City boy from Glendale Queens, I learned to play sports on cement streets and playgrounds. Looking back, it is amazing what activities a 15 cents Spaulding ball could provide. I would not trade my formative years in the big city for anything but I did eventually move around after my grade school years. Sparta NJ, Owensboro KY and Honesdale PA were major stops along the way before ending up in Florida
A New "Yawker" attending Kentucky Wesleyan College introduced me to an entirely different culture that to this day I cherish (Go Big Blue).
After college I entered the teaching profession in 1964 at Owensboro Sr. HS with a degree in Social Studies. In 1970 we moved to Honesdale PA where I switched to special education and that experience taught me another culture that enriched my life. I loved my educational experience and what it 'taught me'. While in PA I learned to take care of two acres of grass in the summer and plow my drive and walkway in the winter. Fishing, hunting, skiing and ice skating were not my bailiwick so when we retired my wife and I sought a brand new location that gave us a lifestyle that provides a perpetual vacation. Summerfield Florida, Del Webb's Spruce Creek Country Club was the easy choice to make in 1999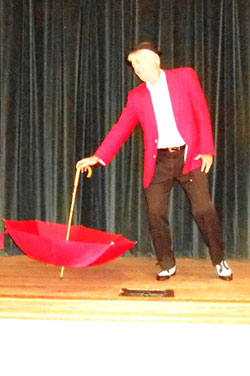 Our Del Webb life is appreciated and enjoyed every day. There seems to be there is not enough time to enjoy all our interests and activities - softball, pickle ball, tennis, bridge, book clubs, bunco, Tuesday night community meals, club dances and a myriad of fun things to do.
Those are just the activities that we enjoy - there are over 90 clubs and interest groups to meet anyone's interest.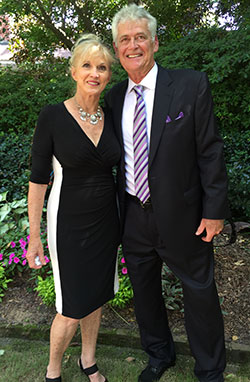 Since the late 70's Joyce and I developed a love of dancing.
We have worked at continuing to improve our skills. We performed in various national and local dance competition but now we concentrate on variety shows and perform for charities or local organizations with an occasional appearance in some dance competition. As long as the legs hold up there is enough ham in me to continue.
I entered real estate in 2006 with the same zest that I have for dancing. The mentors I had along the way taught me well. My overall aim is what my father taught me - "treat others the way I want to be treated".
I listen, react and perform with ease and confidence to earn my clients trust. I have many testimonials attesting to my performance. I have earned numerous sales awards since 2009 and sold a solid share of homes in Del Webb.
Be part of this great life style!